When you buy a Toyota from Greentree Toyota, you instantly become a member of our family. From start to finish, it is our priority to make sure you're taken care of throughout the entire purchasing process. As part of this journey, we offer customers the option to take advantage of ToyotaCare. This package offers each vehicle owner a no-cost, 2-year maintenance plan plus 24-hour roadside assistance. In addition, it includes normal factory scheduled maintenance for the first 2 years or 25,000 miles, whichever comes first.
ToyotaCare's 24-Hour Roadside Assistance** is available to you at no cost for the first two years from the effective date of purchase. No mileage minimum or maximum applies, and its benefits include:
Battery Jump Start

Lockout Protection

Emergency Fuel Delivery

Tire Service

Towing

Winching
**Does not include parts and fluids, except emergency fuel delivery. Valid only in the continental U.S. and Alaska.
Additionally, Toyota-trained technicians will complete factory-recommended maintenance on a regular basis, including timely reminders for you before your scheduled appointments. Why is regular ToyotaCare maintenance so important? Consistent maintenance and care practices will help deliver more economic and dependable performance, increase your vehicle's resale value, and allow it last longer. Taking care of your vehicle in the present will ultimately result in greater gains in the future when you start to think about selling or trading it in. Our team of trained staff work hard so that you can enjoy maximum reliability and peace of mind when behind the wheel.
As part of the ToyotaCare Recommended No-Cost Maintenance Plan, a complete history of your vehicle maintenance and visits are kept. This helps in tracking the care provided throughout the life of the vehicle. A few of the recommended services to schedule via Toyota Care include:
Engine oil and filter changes

Fluid level inspections and adjustments

Multi-point inspection

Tire rotation
For more information and your convenience, please download the ToyotaCare Advantage Brochure here.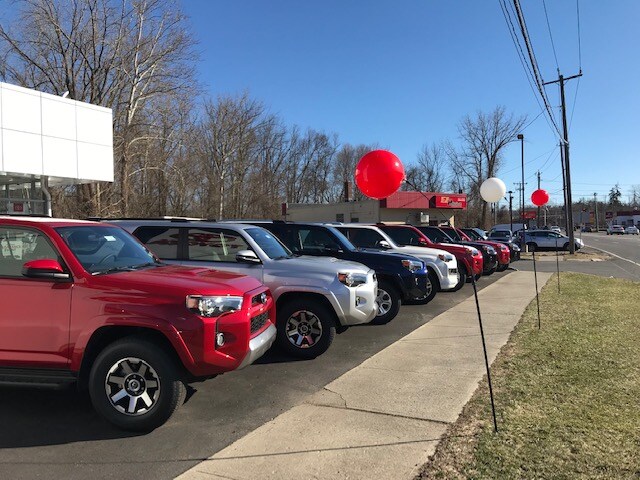 We Keep It Simple. We Make It Convenient.
When you join the ToyotaCare family, it's a guarantee that your vehicle will be maintained with Toyota Genuine Parts. Always serviced by highly-trained automotive specialists, Greentree Toyota helps you receive the best performance out of your car. We pride ourselves on the longevity of our vehicles and with good reason - they receive the highest standard in auto parts and maintenance expertise.
You have many demands in your life - calendars full of work, family obligations, and additional responsibilities. What if you had one less thing to juggle? At Greentree Toyota, we give you the tools to successfully purchase and care for your vehicle. As a proud owner of a new or pre-owned Toyota, your ownership and driving experience can be enhanced with ToyotaCare. For any questions or inquiries, contact Greentree Toyota via phone at 888-458-0275.

​

Source: www.toyota.com